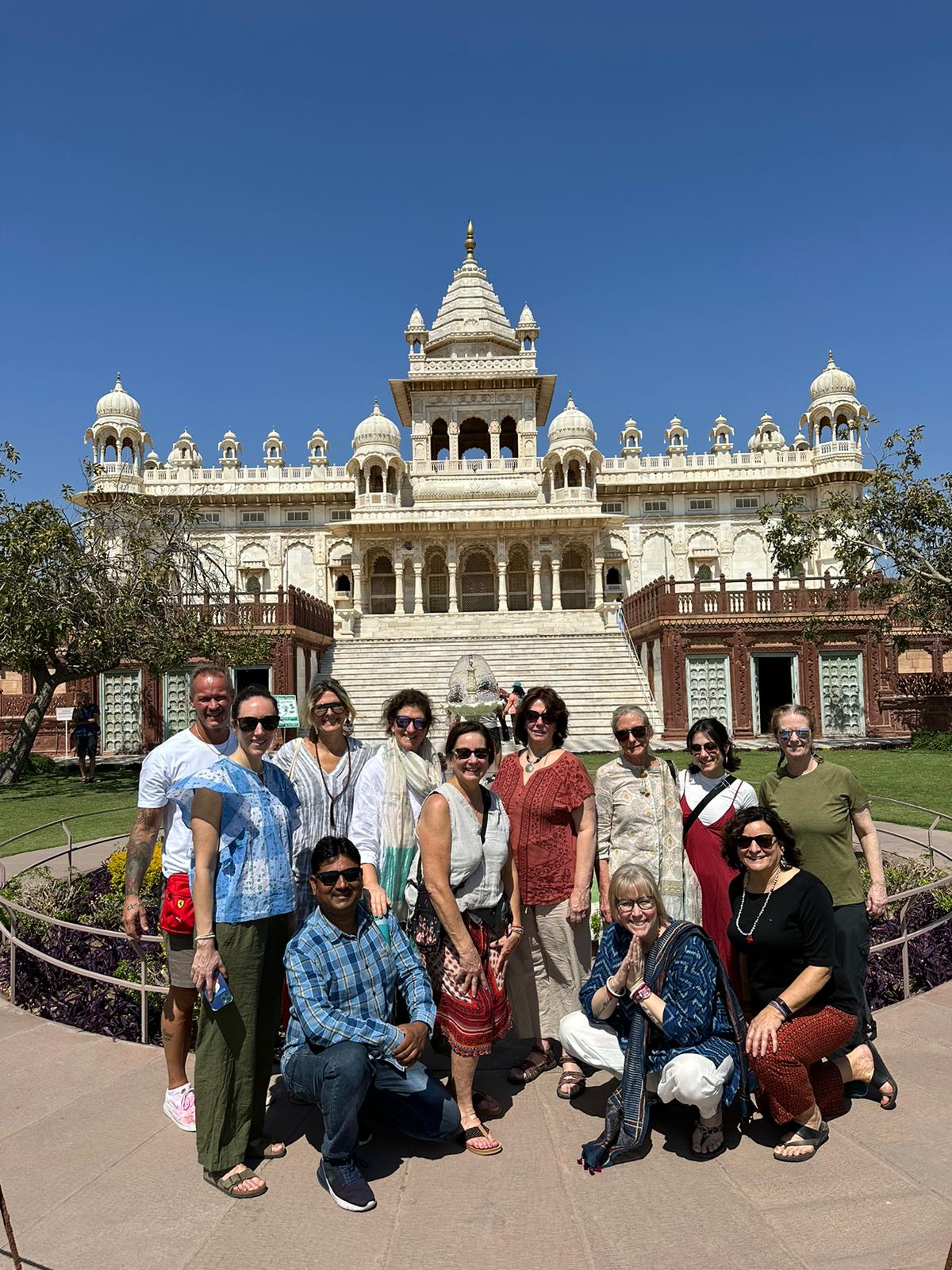 Welcome to Jodhpur Day Tours, which has been providing Taxi/Cab Services, Bus Rental Services, Tour Packages, and Tour guides since 2003 in Jodhpur, Jaipur, Jaislamer, and all over Rajasthan. Where you will find tour guides giving information on travel, taxi fares, top sightseeing tours, historical places of Rajasthan, history of Rajasthan places, and shopping. In Rajasthan. We give genuine service to our customers, our 100000+ customers have traveled happily without any inconvenience in the journey. In this glorious Rajasthan, domestic and foreign tourists come to visit their favorite places. Jodhpur Day Tours Taxi Service offers AC Sedan Cars, AC SUV Innova Crysta Cars, AC Tempo Passengers, and Luxury Buses in Jodhpur, Jaipur, Jaislamer, and all over Rajasthan. And MUV Cars, the Hatchback Cars that always come on a regular visit basis, rent them out. Our drivers travel with their guests with punctuality, knowledge of routes, and friendly nature.
We provide customized services in tourism. In which Car Rental, Luxury Bus Rental, Tour Guide Service, Hotel Booking, Flight Ticketing & Sightseeing, etc. are services in travel-related activities.
Car Hire
We provide all localities taxi service of Rajasthan in a real cost. Our customers are very happy with the price of Jodhpur Day Tours.​ We provides best taxi service in All Over Rajasthan.
Sightseeing Tour
Take a joyous journey with us to know the beautiful sightseeing places of Rajasthan. Like the places of Jaipur, Udaipur, Bundi, Jodhpur, Pali, Bikaner, Jaisalmer and Ajmer are worth seeing.
Tour Packages
We make customized tour packages from Rajasthan to Delhi, Shimla, Varansi, Agra, where our customers can travel easily. Guests can feel the luxury of booking Hotels & Camps in Rajasthan.
Bus Rental
Jodhpur Day Tours provides bus rental services in Jodhpur, Jaipur, Jaisalmer, And All Over Rajasthan. Our buses are hired for local, marriage functions, office meetings/tours, and Outstation trips.
Tour Guide
Jodhpur Day Tours provides Licensed by Govt. tour guides in the whole city of Rajasthan. Which tour guide or a tourist guide is a person who provides assistance, and information on cultural, historical.