Jodhpur Day Tours
Hire Toyota Innova Crysta In Jaisalmer
Welcome to the golden sands of Jaisalmer, the "Golden City" of Rajasthan. Known for its majestic forts, mesmerizing sand dunes, and vibrant culture, Jaisalmer offers an enchanting experience that transports travelers to a bygone era. To fully immerse yourself in the charm of this desert oasis, Jodhpur Day Tours presents an opportunity to explore Jaisalmer in unparalleled comfort and luxury - by hiring a Toyota Crysta. In this blog, we'll uncover the reasons why renting a Toyota Crysta from Jodhpur Day Tours can elevate your Jaisalmer journey to new heights.
Toyota Crysta - A Marvel of Comfort and Elegance
The Toyota Crysta is the epitome of opulence and sophistication, making it the perfect vehicle to traverse the rugged terrains of Jaisalmer. With its plush leather seats, ample legroom, and premium amenities, the Crysta ensures a smooth and luxurious ride for every passenger. Whether you're exploring the historical landmarks or venturing into the heart of the Thar Desert, the Toyota Crysta guarantees a comfortable and stylish journey, leaving you refreshed and ready for every adventure that awaits.
Safety First - Your Well-being is Paramount
At Jodhpur Day Tours, safety is of utmost importance. The Toyota Crysta comes equipped with advanced safety features, such as multiple airbags, vehicle stability control, and anti-lock braking system (ABS). These cutting-edge safety measures provide you with the assurance to navigate Jaisalmer's winding roads and desert landscapes with complete peace of mind.
Local Chauffeurs - Your Guiding Stars
When you hire a Toyota Crysta with Jodhpur Day Tours, you not only gain access to a luxurious vehicle but also the expertise of skilled local chauffeurs. These chauffeurs are not just drivers; they are experienced guides with in-depth knowledge of Jaisalmer's history, folklore, and traditions. They can take you off the beaten path, allowing you to discover hidden gems, experience authentic desert life, and witness the magic of a Jaisalmer sunset like never before.
Customizable Itineraries - Tailored to Your Tastes
Every traveler has unique preferences and interests, and Jodhpur Day Tours understands this well. With a Toyota Crysta at your disposal, you have the freedom to craft a personalized itinerary that aligns with your schedule and desires. Whether you wish to explore the enchanting Jaisalmer Fort, embark on a camel safari amidst the sand dunes, or interact with the warm-hearted locals in the nearby villages, the choice is yours. This flexibility ensures that you make the most of your time in Jaisalmer, creating cherished memories that will last a lifetime.
Convenience at Your Fingertips - A Seamless Experience
Booking a Toyota Crysta through Jodhpur Day Tours is a hassle-free process. Their user-friendly website allows you to check the vehicle's availability, select your preferred date and time, and book the ride with ease. Additionally, their dedicated customer support team is always available to assist you with any inquiries or special requests, making the entire experience seamless and convenient.
Conclusion
Jaisalmer beckons with its golden allure, promising a journey through time and a glimpse into the resplendent past of Rajasthan. By hiring a Toyota Crysta with Jodhpur Day Tours, you can explore this remarkable city and its surrounding desert landscapes in the lap of luxury. With expert chauffeurs, customizable itineraries, and an unwavering commitment to your safety and comfort, Jodhpur Day Tours ensures that your Jaisalmer adventure becomes an unforgettable tale etched in your heart forever. So, gear up for an enchanting desert escapade as you cruise through Jaisalmer in the elegance of a Toyota Crysta.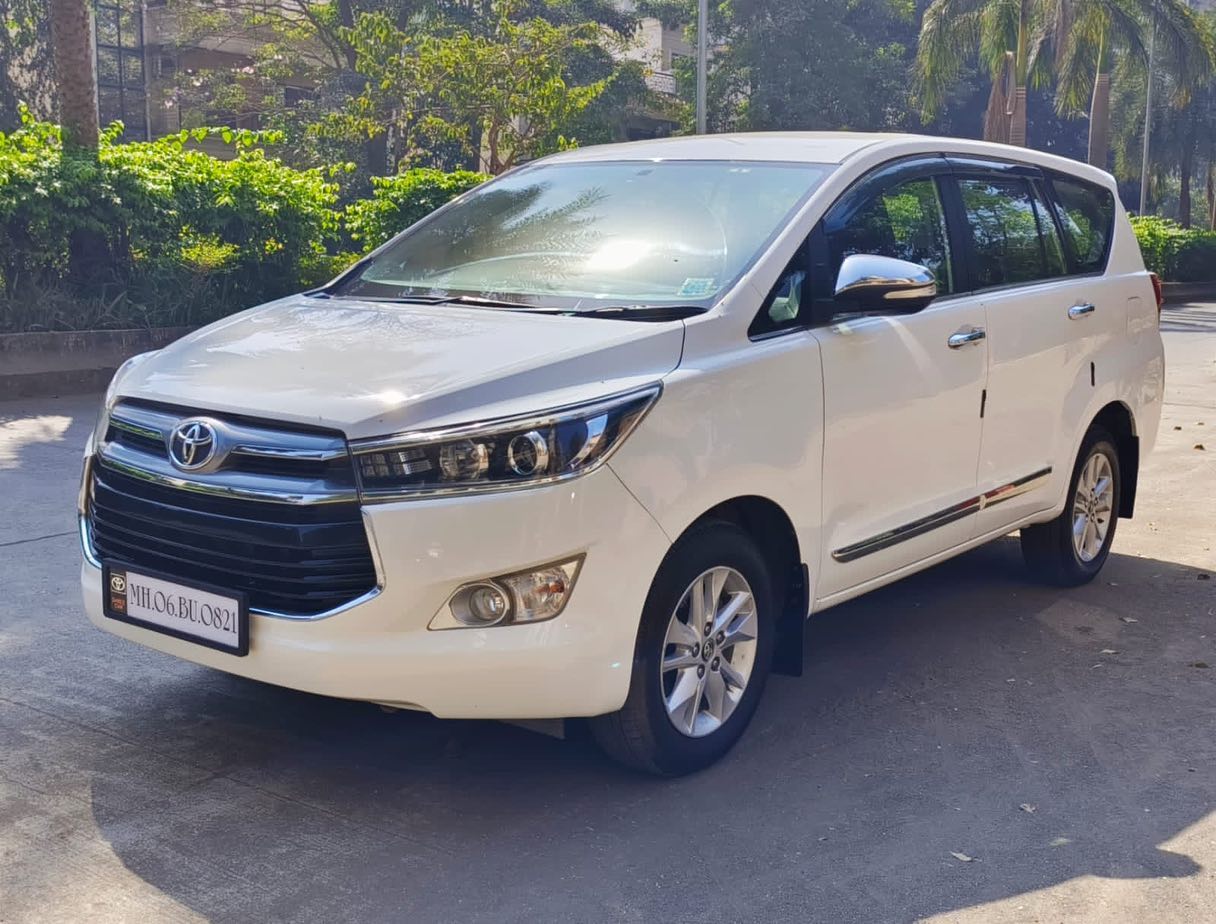 Jodhpur Day Tours
Hire Toyota Innova Crysta for Distinct Travel Requirements
When it comes to traveling, different people have different requirements. Some may prefer a compact car for easy maneuverability, while others may need a spacious vehicle to accommodate a larger group or carry extra luggage. Understanding the diverse needs of travelers, Jodhpur Day Tours offers the option to hire a Toyota Innova Crysta, a versatile and reliable vehicle that caters to a wide range of travel requirements. Whether you're traveling with family, embarking on a road trip, or planning a group outing, the Toyota Innova Crysta from Jodhpur Day Tours is the perfect choice for a comfortable and convenient journey.
Spacious and Comfortable Interiors
The Toyota Innova Crysta is renowned for its generous space and comfortable interiors, making it an ideal choice for those who prioritize comfort during their travels. With ample legroom, adjustable seats, and well-designed interiors, this vehicle ensures a relaxed and enjoyable journey, even during long hours on the road. Whether you're traveling with elderly family members, young children, or simply want to stretch out and relax, the Innova Crysta provides the comfort and space you need.
Flexible Seating Arrangements
One of the key advantages of hiring a Toyota Innova Crysta is its flexible seating arrangements. The vehicle can comfortably accommodate up to seven passengers, making it an excellent choice for families, small groups, or friends traveling together. The rear seats can be easily adjusted or folded down to create additional space for luggage or equipment, allowing you to travel with ease and convenience. Whether you're carrying camping gear, sports equipment, or shopping bags, the Innova Crysta offers the versatility to accommodate your needs.
Reliable and Safe Performance
Jodhpur Day Tours takes pride in providing well-maintained vehicles to ensure a safe and reliable travel experience. The Toyota Innova Crysta is known for its robust performance and advanced safety features, giving you peace of mind while on the road. Equipped with modern safety technologies such as airbags, anti-lock braking systems, and stability control, the Innova Crysta prioritizes your safety throughout your journey.
Experienced Chauffeurs
For those who prefer a stress-free and convenient travel experience, Jodhpur Day Tours offers the option to hire a professional chauffeur along with the Toyota Innova Crysta. Their experienced and well-trained drivers are familiar with the local routes, attractions, and traffic conditions, ensuring a smooth and enjoyable journey. You can sit back, relax, and focus on enjoying the sights and sounds of your destination, while leaving the driving responsibilities to a skilled chauffeur.
Customized Travel Solutions
Jodhpur Day Tours understands that every traveler has unique requirements, and they are committed to providing customized travel solutions. Whether you need the Innova Crysta for a day trip to explore the city of Jodhpur, a multi-day excursion to nearby attractions, or even a customized itinerary across Rajasthan, their flexible rental options can be tailored to meet your specific needs. Simply communicate your travel requirements, and Jodhpur Day Tours will ensure a seamless and personalized experience.
Conclusion
No matter what your travel requirements may be, hiring a Toyota Innova Crysta from Jodhpur Day Tours offers the perfect solution for a comfortable and convenient journey. With its spacious interiors, flexible seating arrangements, reliable performance, and the option to have a professional chauffeur, the Innova Crysta caters to a wide range of travel needs. So, whether you're exploring the captivating city of Jodhpur or embarking on an adventure across Rajasthan, choose the Toyota Innova Crysta from Jodhpur Day Tours and experience a memorable and enjoyable trip.
Jodhpur Day Tours
Hire Toyota Innova Crysta In Rajasthan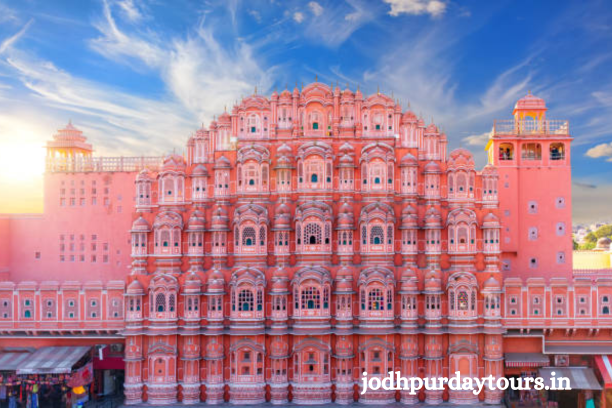 Toyota Innova Crysta In Jaipur
Hire Toyota Crysta In Jaipur - Jodhpur Day Tours..
Toyota Innova Crysta In Jaisalmer
Hire Toyota Crysta In Jaisalmer - Jodhpur Day Tours..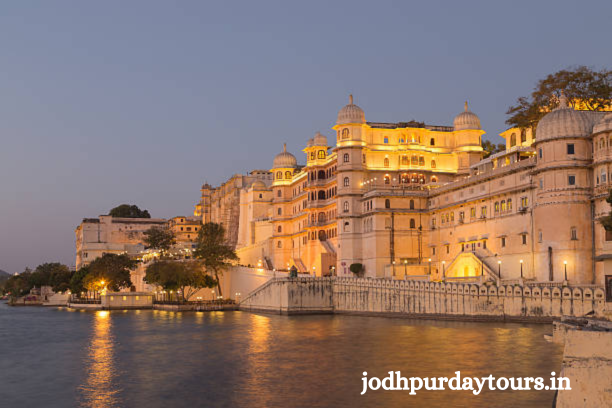 Toyota Innova Crysta In Udaipur
Hire Toyota Crysta In Udaipur - Jodhpur Day Tours..